Ongoing Tank maintenance
Aquarium Maintenance
For Freshwater, Swim & Reef Aquariums

KEEP IT HAPPY
Personalized Maintenance that Goes Beneath the Surface
 Aquarium maintenance is NOT one size fits all tanks formula. 
Our service is tailored to your tank, each time we visit. We use a chemistry-based and comprehensive approach — so we treat every tank based on what it needs and take the time to address the root cause of any issues, instead of just checking off cosmetic tasks on a list.
Each Visit
Our Process for Aquarium Maintenance
Tank Assessment
Instead of using a superficial checklist, we start by examining your tank. We look at the water, animals, lights, plumbing, etc.  — so we can professionally assess what needs to be done.
Notes
While we're examining and serving your tank, we're taking notes. We jot down how the tank appears, what the chemistry reading are, what changes we make to the tank, and more. These notes are crucial in understanding your tanks needs and helping your tank look and perform it's best.
Chemistry
We measure and maintain your tanks chemistry extremely carefully. The chemistry of a tank can determine it's success or failure, so our chemistry-based approach ensures your tank will be a safe living environment for your animals and look great.
Service
Once we've collected all the information we need, we service your tank exactly the way it needs to be serviced. From vacuuming the lights to oiling the pumps to changing out water — we address exactly what the tank needs at that time. This non-cookie-cutter approach ensures your tank's stability and future growth.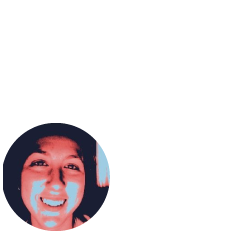 Jeremy has serviced our tank for the past six months and we couldn't be more pleased! He is neat, detailed, and thorough. After initially assessing our 105-gallon reef tank, he immediately made some recommendations for treating and supplementing the water.
In addition to cleaning and maintaining our tank, Jeremy is more than happy to help us pick out fish and coral to supplement what we currently have. With a background in biology, he is always able to explain the "why" behind everything he does when working on our tank. More importantly, he has no problem working within our budget and isn't pushy in the slightest (which is nice--we know there are lots of upgrades out there, but being relatively new to the hobby we like taking things one step at a time).
His availability to our area is limited to certain days of the week--  not ideal, but at the same time we are willing to be flexible to work with a company that is honest and transparent. He also does custom builds--just ask and he will show you some of his current projects. If you're looking for someone with the expertise and passion to take your tank to the next level, check out the Happy Fish! - Sara S.